We are a clinic specializing in orthopedics. We use specialized testing equipment necessary for each condition to make an appropriate diagnosis. We propose a suitable treatment method based on the results of the diagnosis and the patient's needs.
Dr. Goda: General orthopedics and treatment of pain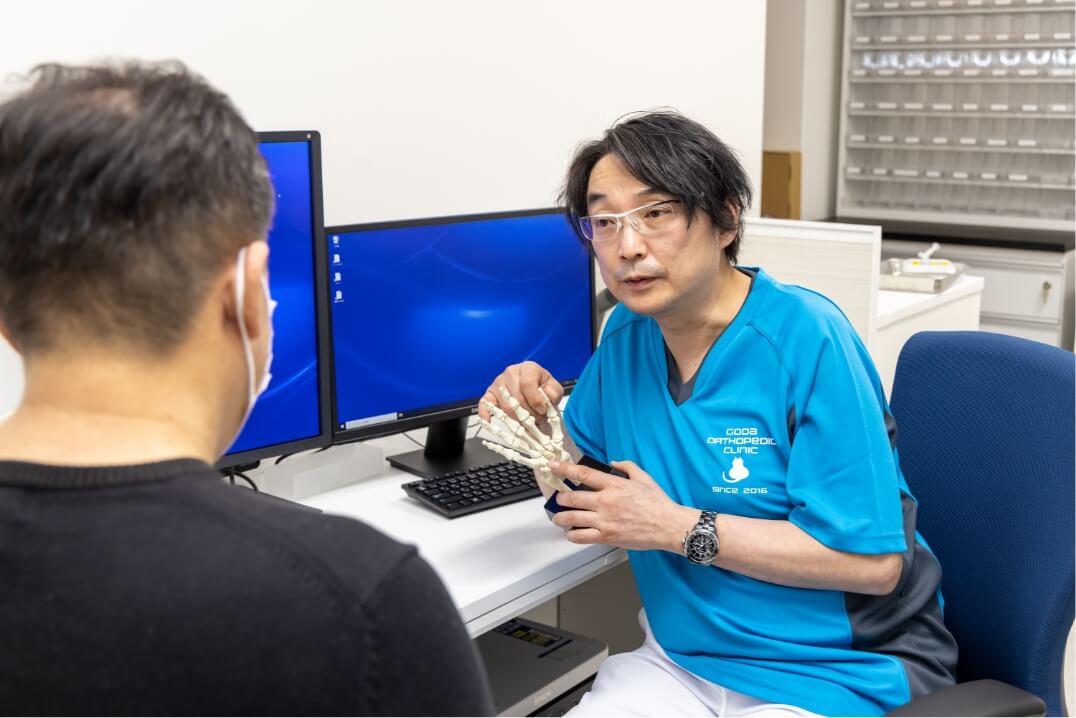 Diagnosis of intractable pain, neurogenic pain

, and

bone and soft tissue tumors

in particular

Nerve block

and

myofascial release treatment

for intractable pain and chronic pain using echo and x-ray fluoroscopy
Surgery for trigger finger, carpal tunnel syndrome, Achilles tendon rupture, etc.
Dr. Sasaki: General orthopedics, especially lower limb diseases and sports disorders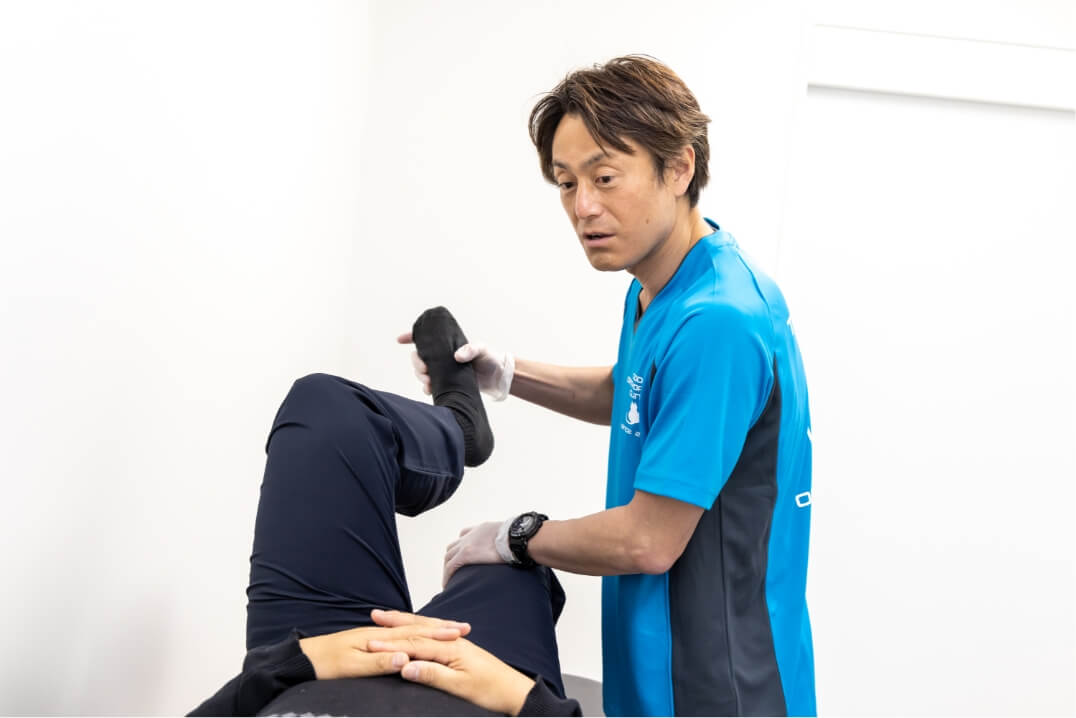 Specializes in hip and knee joints
Sports injuries such as bone fractures and fatigue fractures (Dr. Sasaki is a sports doctor certified by the Japan Sports Association and is also a qualified occupational physician)
Dr. Kono: General orthopedic treatment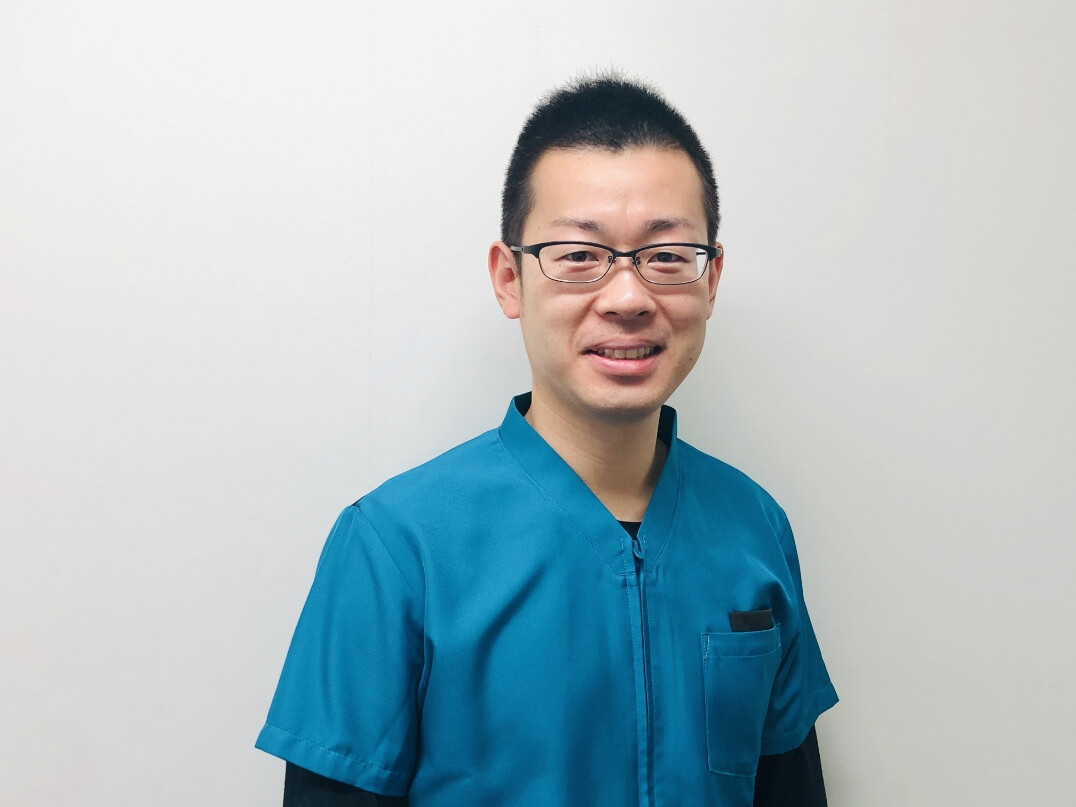 Especially myofascial release and nerve block using echo
1We do not give up on treatment until results are achieved.
Even though there is a possibility of dramatic improvement by changing the treatment method or approach, sometimes doctors give up on the treatment when surgery does not help. At our clinic, we do not limit ourselves to existing treatments, but consider other methods of treatment based on our past experience and knowledge. We promise that we will continue to do so without giving up until we see results.
2Comprehensive clinic facilities
It is natural for us medical professionals to provide good quality medical services. We believe that what kind of added value we add on top of that will make a difference in patient satisfaction and the results of treatment. For this reason, we are actively working to build a full range of facilities in the clinic, including reception, treatment rooms, examination equipment, and rehabilitation machines.
3Deciding on a treatment plan with gentle and careful explanations
At our clinic, we propose a treatment plan that is better suited to the needs of each patient. We also try to provide careful and easy-to-understand explanations. We educate our staff so that they can take the initiative in doing this, while assuming that they are in a position to receive treatment themselves.
Steps from Making an Appointment to Visiting the Clinic
1Making an appointment

Please make an appointment by phone or online.
Please call 011-632-5050 to make an appointment.
WEB: Available 24 hours a day. You can make an appointment from here.(Appointments can be made from 30 days to one hour in advance.)
※ We can also accommodate patients who come to the clinic on the same day.

2Reception

On the day of your visit, please bring your insurance card, your medication booklet, and a letter of introduction if you have one.

3Medical Information

After filling out the medical questionnaire, the nurse will check the patient's problems and symptoms.

4X-ray photography

An X-ray will be taken of the affected area. The DR X-ray system has a lower radiation dose than conventional X-ray systems, and the images can be viewed immediately after being taken.

5Examination

The doctor will propose a treatment method based on the interview, examination, and x-rays taken. We try to explain everything as clearly and carefully as possible, but if you have any questions, please feel free to contact us.

6Tests

If you have to have special tests such as MRI, we will give you a thorough explanation before starting treatment.

7Rehabilitation such as electrotherapy and traction therapy

Based on the treatment plan, we will try to improve your symptoms through rehabilitation (physical therapy) such as electrotherapy, traction therapy, exercise therapy, etc. as well as exercise therapy conducted by physical therapists.

8Payment

Payment is made through a semi-self-service checkout system, which prevents splashes. We will soon be able to offer cashless services such as payment by various types of cards.