President: Taketoshi Goda
Greetings from the President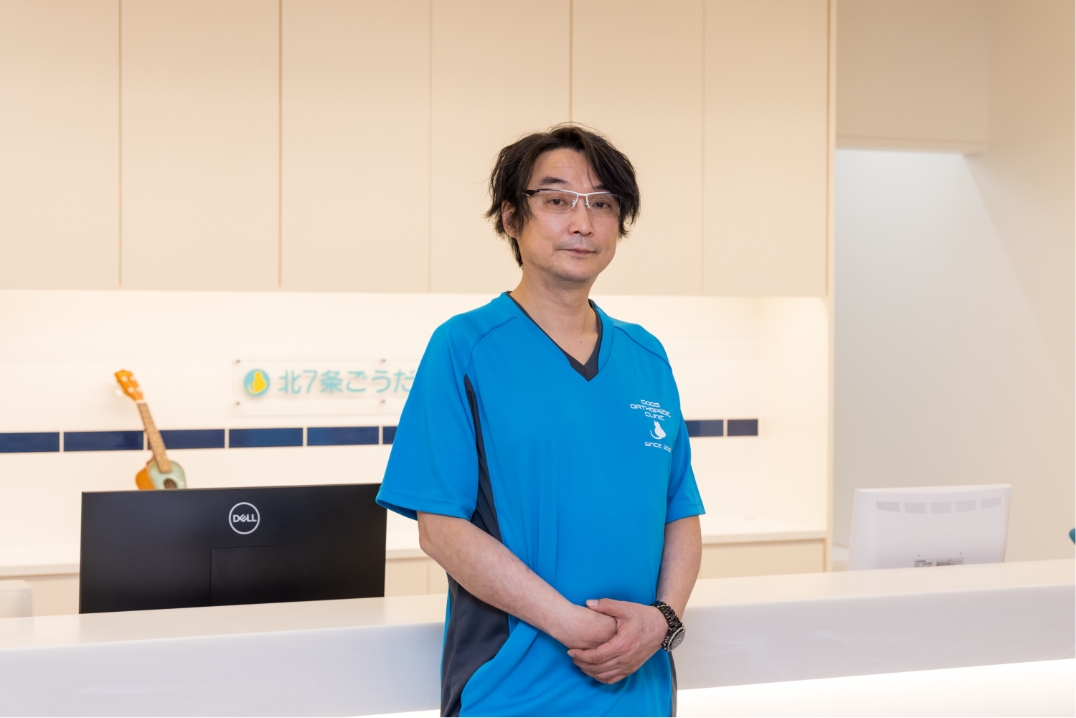 Pain such as back pain, stiff shoulders, knee pain, and bone fractures can interfere with a daily life. We at GOZEN Medical Corporation treat all patients equally with the motto of helping them lead a comfortable, pain-free everyday life. In opening our new clinic, "Kita 7-jo Gouda Orthopedics", we would like to greet you with the promise that we will never forget our original intentions, and that we will make daily efforts to provide even better medical care and focus on the development of medical care.
March 1993
Graduated from Iwate Medical University Faculty of Medicine
April 1993
Joined the Department of Orthopedic Surgery, Hokkaido University
After working at Kuriyama Red Cross Hospital, JR Sapporo Railway Hospital, Nakashibetsu Hospital, Hokkaido Cancer Center, and Naganuma Orthopedics
June 2016
Opened Gouda Orthopedics.
April 1, 2021
Opening of Kita 7-jo Gouda Orthopedics
Japanese Orthopedic Association Certified Orthopedic Specialist
Doctor of Medicine
The Japanese Orthopedic Association
The Japanese Society for Surgery of the Hand
General Director:Takuro Sasaki
Greetings from the General Director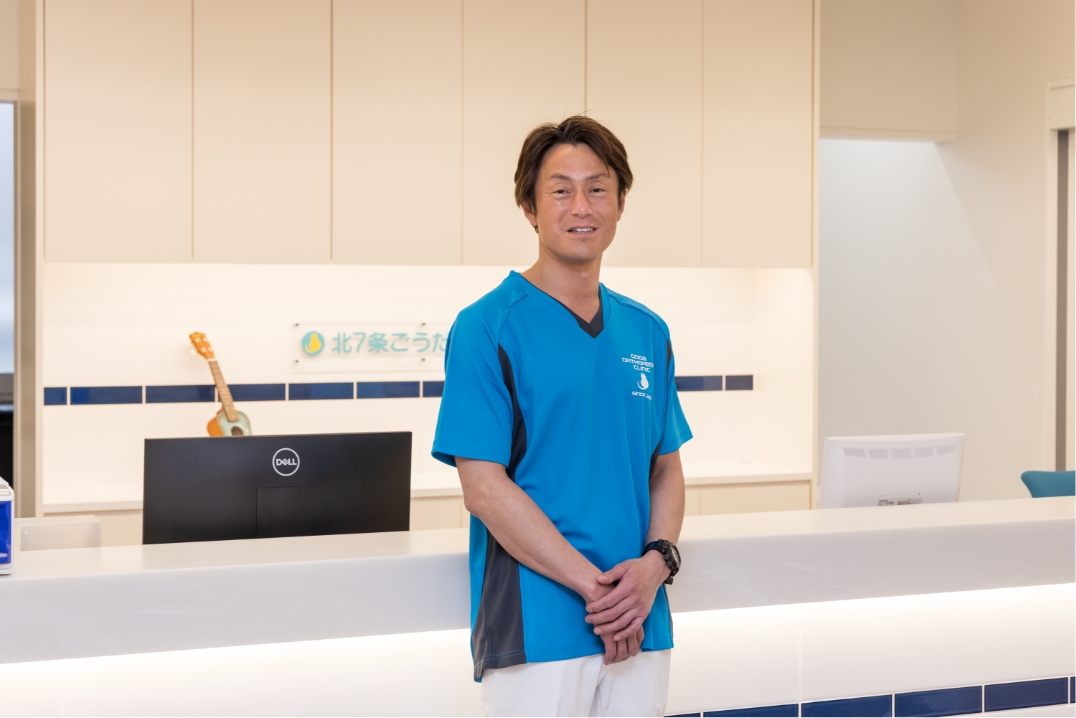 Orthopedics is a department that aims to restore motor functions and relieve pain in order to live a comfortable daily life. Even with the same disease, the needs of each individual are not the same, depending on age, lifestyle, occupation, and sports activities. Medical care comes first from the patient. It is only when there is a sick person that medical care is needed. We believe that the most important thing is the level of satisfaction of the patient, who is the main focus of medical care. In order to provide the kind of medical care that I would want to receive and that I would want my family to receive, we aim to provide treatment that meets the needs of each individual, catering to all generations, from children to students, adults, and the elderly. We will not only make the correct diagnosis, but will also introduce new knowledge and medical equipment as appropriate. At Kita 7-jo Gouda Orthopedics, we are equipped with an MRI scanner (Esaote, Italy) that can be used in the upright position as well as the normal supine position, bone densitometry equipment (GE, USA), and a new weight training machine (Technogym, Italy). I and all of our staff will continue to work hard to maintain the high quality of our medical services. As your local town doctors, we hope that we can be of service to you in maintaining and improving your health.
March 1998
Graduated from Hirosaki University School of Medicine
Department of Orthopedic Surgery, Hokkaido University School of Medicine
NTT East Sapporo Hospital
Nayoro City General Hospital
Hokushin Hospital
April 2021
Current position from April
Japanese Orthopedic Association Specialist Doctor
Japan Sports Association Certified Sports Doctor
Doctor of Medicine
Japanese Orthopedic Association Specialist Doctor
Japan Hip Society